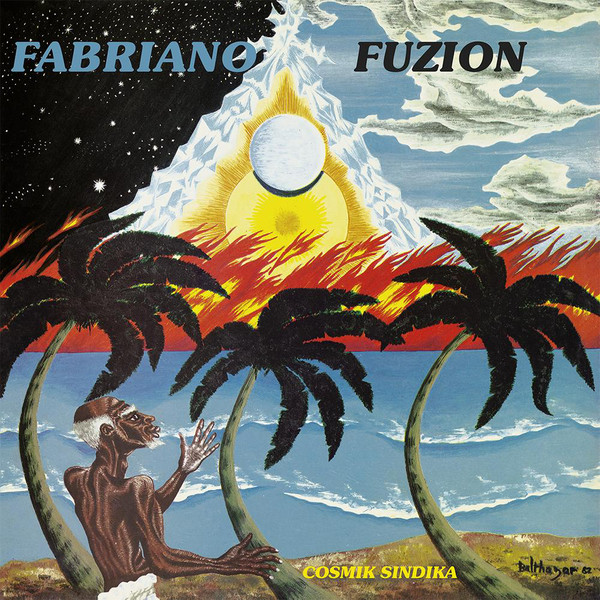 Since childhood Serge Fabriano bathed in music, to-ing and fro-ing between his native Guadeloupe and Paris where he grew up. He attended the music conservatory, learnt how to play bass, played with many musicians and was ultimately angling for a career as a music teacher.
During the mid-70's, he alternated between teaching classes and live gigs, and performed in Germany with a funk band comprised of ex-GIs from the US Army. He also met the members of Return to Forever, and especially Stanley Clarke who became a great source of inspiration to him.
From 1978 onwards, Serge Fabriano devoted more time to music. He became a musician's musician, doing studio recordings with rock bands. He also played with members of the Caribbean diaspora, which included the great drummer Marcel Lollia (known as Velo), Patrick Jean-Marie, Guy Conquette, Mino Cinelu.
During the "Ayatollah Comédie" musical comedy tour organized by the Journal Liberation, Serge met actor Pierre Clémenti (Il Gattopardo, Belle De Jour). This was a game-changer : "I was trying to record my first record. Clémenti suggested the Studio Beaubourg in Paris. " The group Fabriano Fuzion was born.
The band brought together some of the Caribbean's most inspired musicians: Martinican-born Mario Canonge on the piano, Alain-Jean Marie on the synth, Labor brothers on saxophones, Claude Vamur on the drums, singer/percussionists Marie-Reine Lamoureux and Marie-Céline Lafontaine, Roger Raspail, Sully Cally and Hector Ficadière on Ka percussions.
It is precisely the Gwo Ka - this ancestral "root" music deeply embedded in the heart of the Guadeloupe musician - which constitutes the rhythmic backbone of this first opus. The Gwo Ka, the jazz, the poetry and the spiritual vibe are gathered here to form a splendid album; one of the true masterpieces to emerge from the French West Indies.
If you like this you might also like: