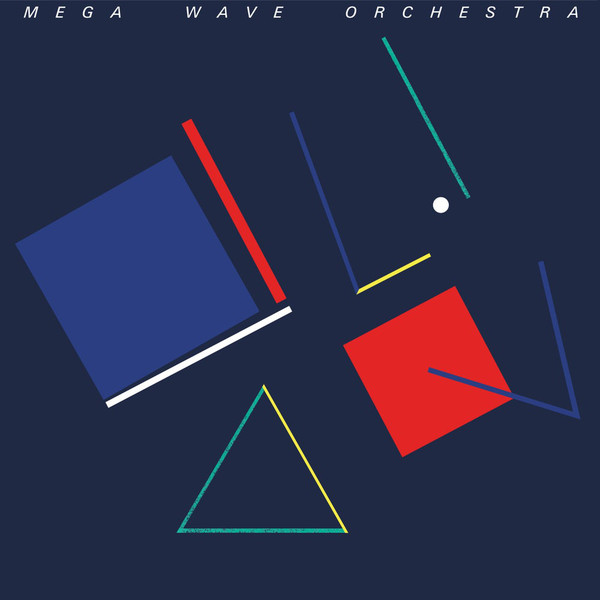 Libreville Records is proud to present a focus on legendary electronic swiss project Mega Wave Orchestra in the form of a compilation LP including unreleased material. Originally released privately in Geneva in 1988 as a box set containing five LPs by The Mega Wave Orchestra and five prints by the artist H. Richard Reimann.
The Mega Wave Orchestra, the brain-child of musician, mathematician and composer Christian Oestreicher, was conceived as an multi-media electronic music big-band. It was comprised of seven multi-instrumentalists Christine Schaller, Vincent Barras, Jacques Demierre, Olivier Rogg, Rainer Boesch, Roger Baudet, and Benoit Corboz, with Oestreicher as arranger and producer.
The Mega Wave Orchestra created a new hybrid music. It was a music with roots in the jazz and classical traditions, but one which also drew on the sonic freedom of musique concrete and the kind of total experience offered by psychedelia. The diverse backgrounds and specialisms of each of the band leaders/writers resulted in a wide variety of music across the five discs: from austere drones and granular aural detail to warm oddball fusion and gorgeous but cracked vocal jazz. There are useful contemporary comparisons to be made: zoned synth jazz like the Azimuth LP on ECM or Karin Krog's Freestyle; Larry Heard's sequencer dreamtime; the Valium minimalism of Pep Llopis or Jun Fukamaki; Dexter Wansel's shimmering arrangements for Loose Ends, or even the FM sheen meets cold war threat of Donald Fagen's Night Fly. Here, too, is the sound of music technology about to snowball and define its own aesthetic, unknowingly prefiguring auteurish bedroom producers like Black Dog or The Detroit Escalator Company.
Lovely crafted tip-on sleeve. Remastered from Master tapes. 500 copies
If you like this you might also like: